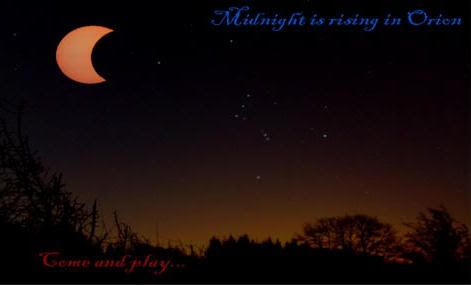 The paranormals have been ousted, and the world knows they exist. Discriminated against, the demons and Tuatha de Danaan side with the vampires and shifters in an effort to stay alive when they find themselves pitted against the world for survival.
How did this happen?
Paranormals exist?
"A wrong can move a people, and a wronged people can move the world."
Midnight is rising in Orion.
Come and play!
AVATARS FOR MIDNIGHT RISING, by me



Click on the images from the first group to see them replay. The files became too big to put on permanent loop.
BANNER AND SIGNATURE BANNER FOR MIDNIGHT RISING, by

druidspell
Tags:
.